Can you manage with just one make up bag? I know I can't. I like to be organised not crazy alphabetical organised but not far off?
So why do I need 3 makeup bags I hear you ask, greed? Yes maybe but they really do all have a purpose i promise.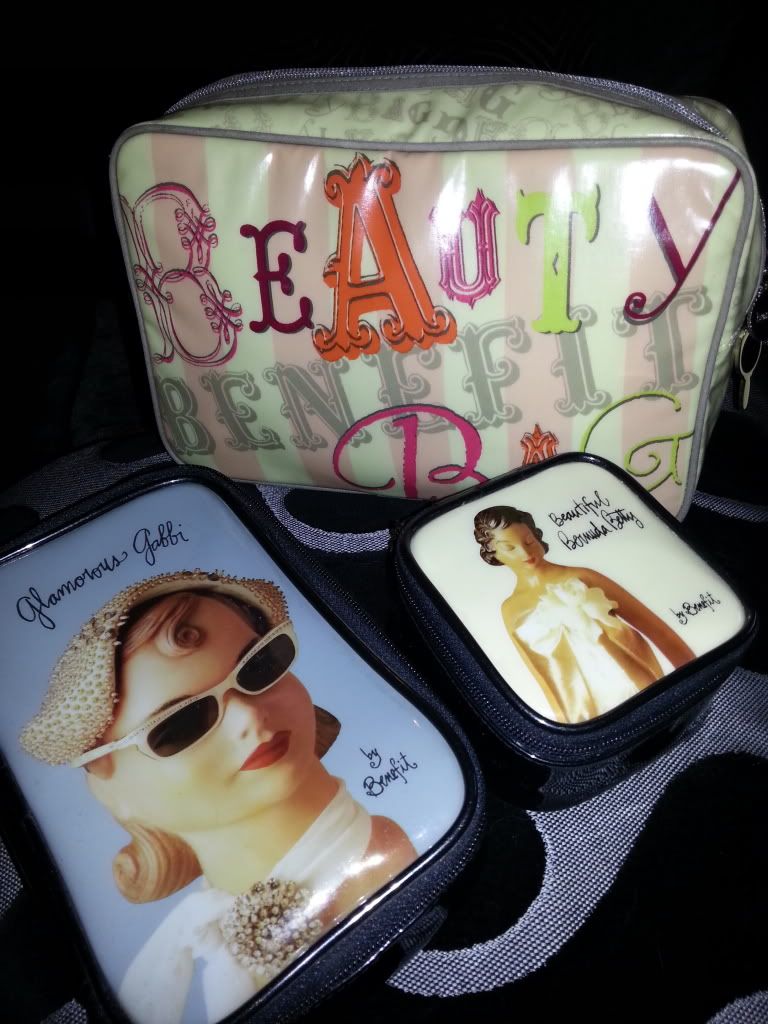 Small: Benefit Bermuda Betty, I got this little square one to carry around daily in my handbag. I don't want to be lugging around any extra weight than I have to, my handbag weighs a tonne anyway. Inside here I keep all my basic essential like lip gloss, concealer, eye bright and also it has a mirror inside.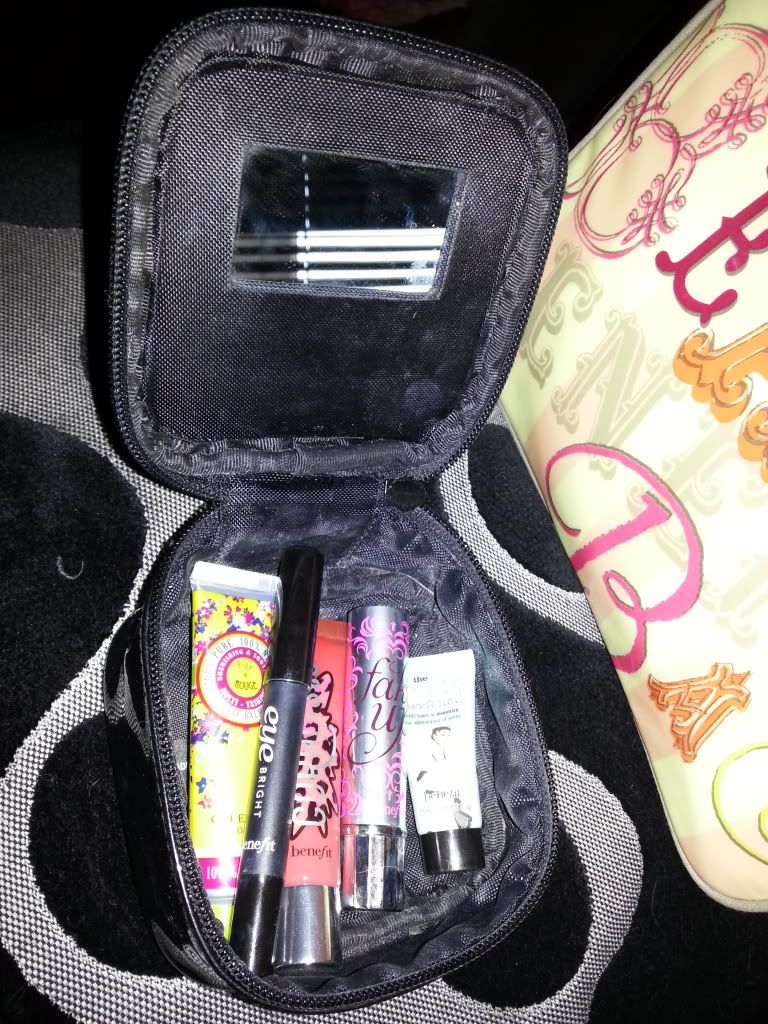 Medium: Benefit Glamorous Gabbi, I love the style of this as you can just dump everything in and it's easy to find it again. It has pockets for your individual brushes on one side and a big deep pocket on the other side. But as this is my secondary make up bag which I don't keep my brushes in anyway I use it for storing any makeup that isn't Benefit. I also got this to store my glossy box goodies than I plan to use. I have only recently got this one so it does look a bit on the empty side at the minute but I have big plans for it.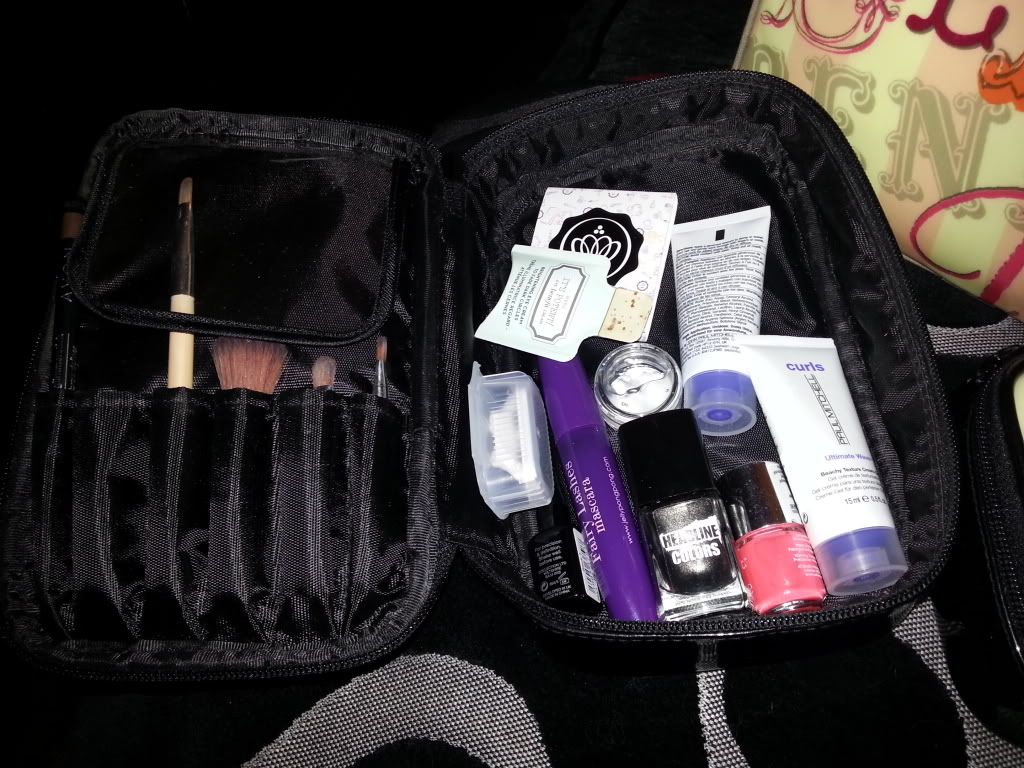 Large: Benefit Beauty bag travel size, this is my pride and joy as it is full of all my Benefit favourites. It is nice and big so it fits the kits in, I like to keep them all neatly stacked together and then all the tube items stood up to the other side of the bag. It has a zip clear pocket to the back which I keep some small items in and my brushes.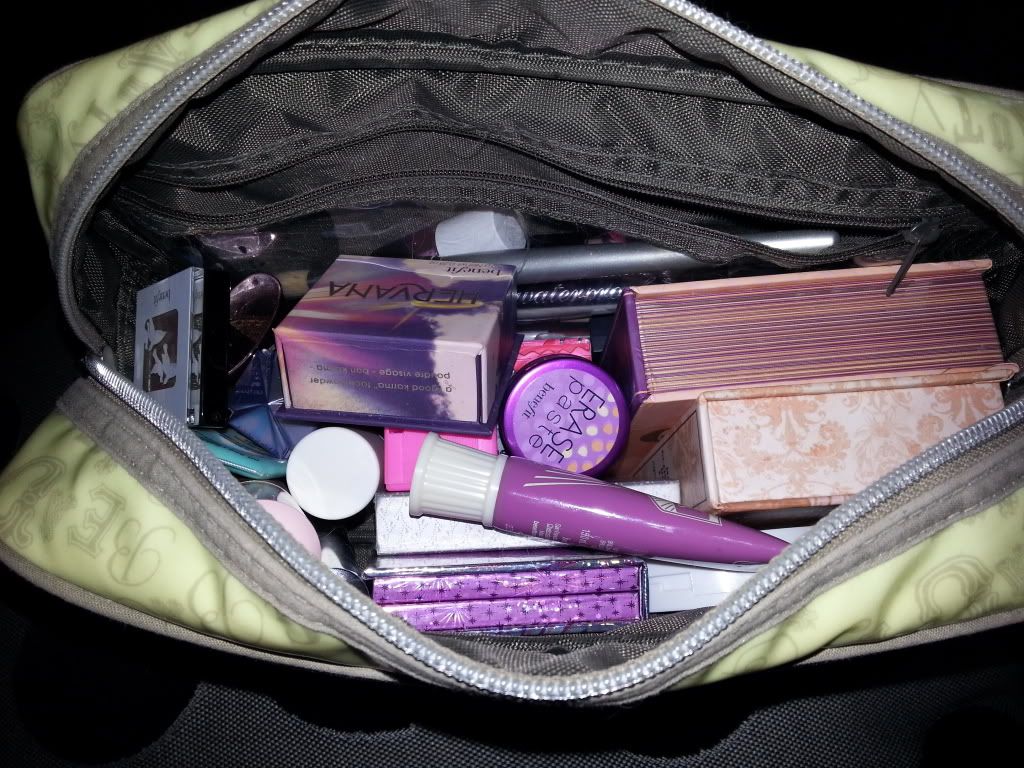 Please share you make up bag with me, how many do you have and what size do you use?
Please leave a comment with a link to your blog and I will check it out :-)
X