So I've seen a few of these posts lately and have felt inspired. I know I spend too much on make up but I always talk myself into it by saying "it's a investment" but when I have added up the figures it is rather disturbing. So here is some makeup that I would wear on the average day with prices:
Prime & Conceal:
Benefit Porefessional £24.50
Benefit Erase Paste £19.50
Too Faced Shadow Insurance £17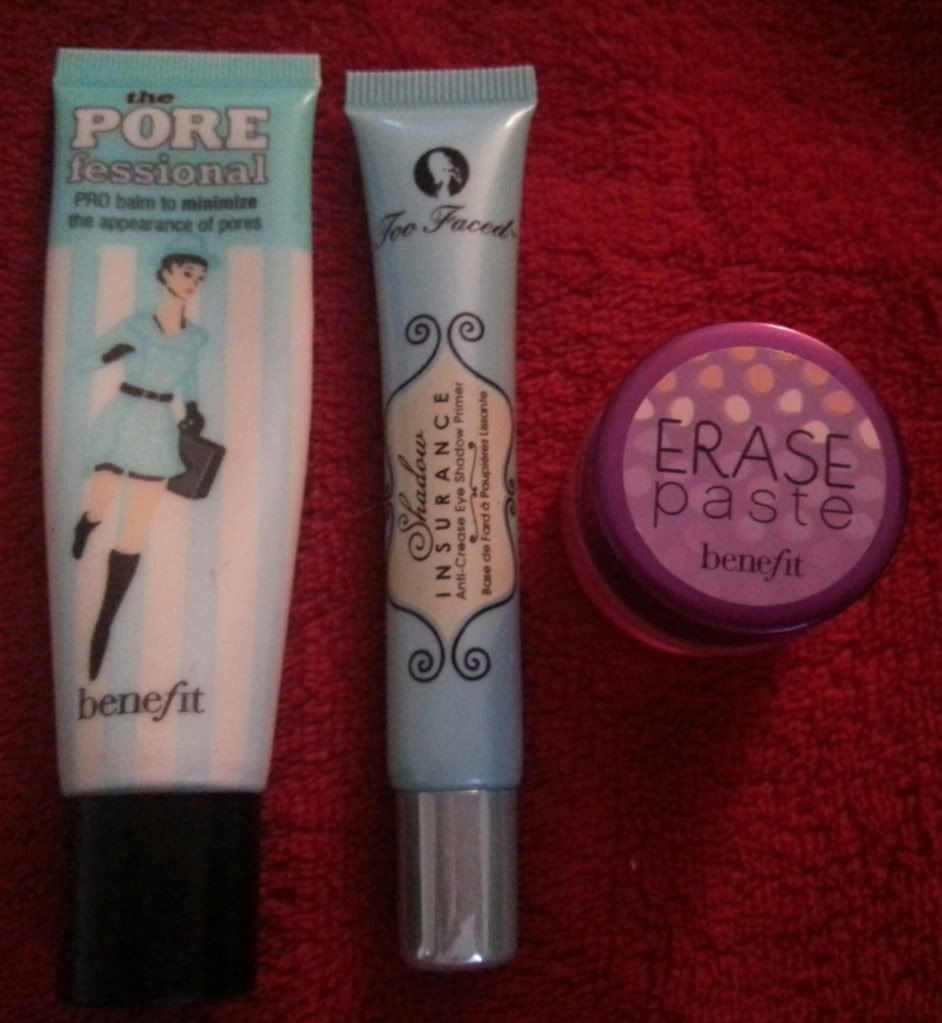 Make Up:
Benefit Some Kind-a Gorgeous £24.50
Too Faced Summer Eyes £26
Collection Fast Stroke £2.99
Benefit Hervana £23.50
Benefit Brow Zings £23.50
Benefit Bad Gal Liner £15
Benefit Bad Gal Mascara £17.50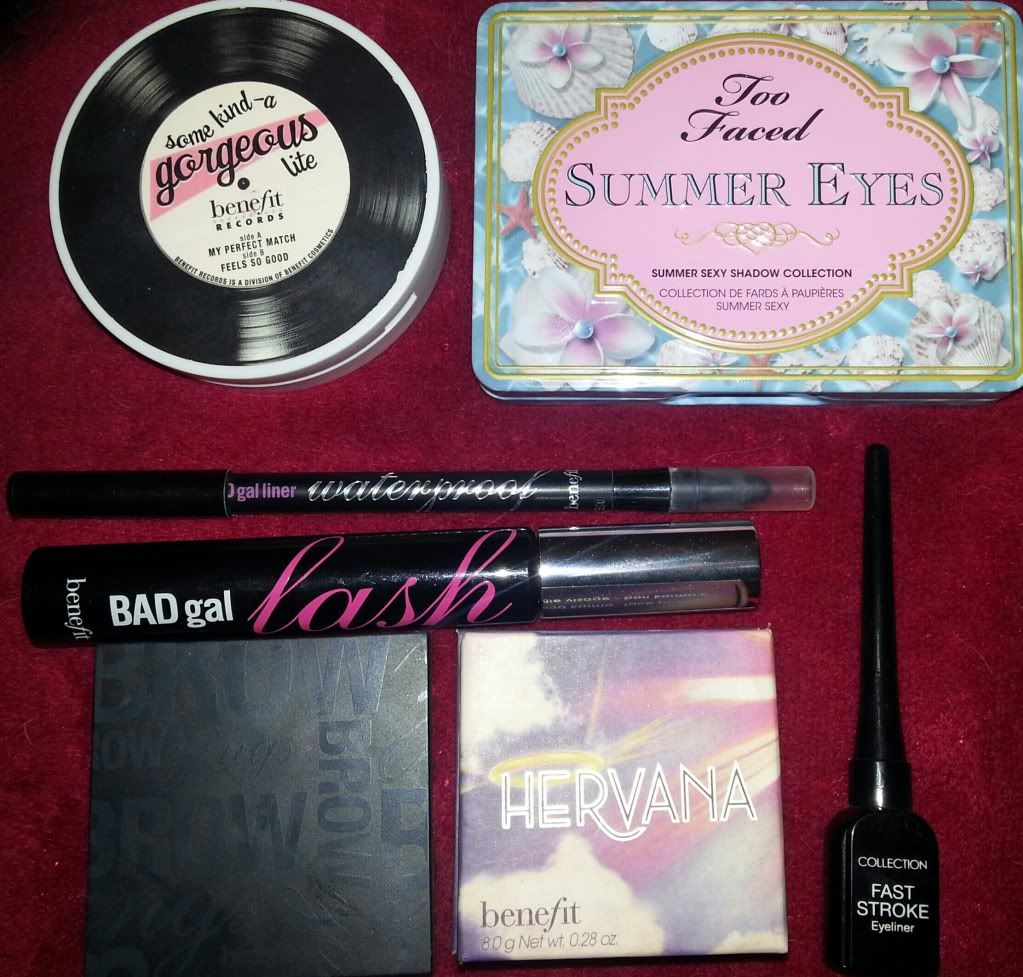 Finishing Touches:
Benefit High Brow £15
Benefit Eye Bright £15
Benefit Watt's Up 24.50
Urban Decay De-Slick £20
Benefit Ultra Plush £14.50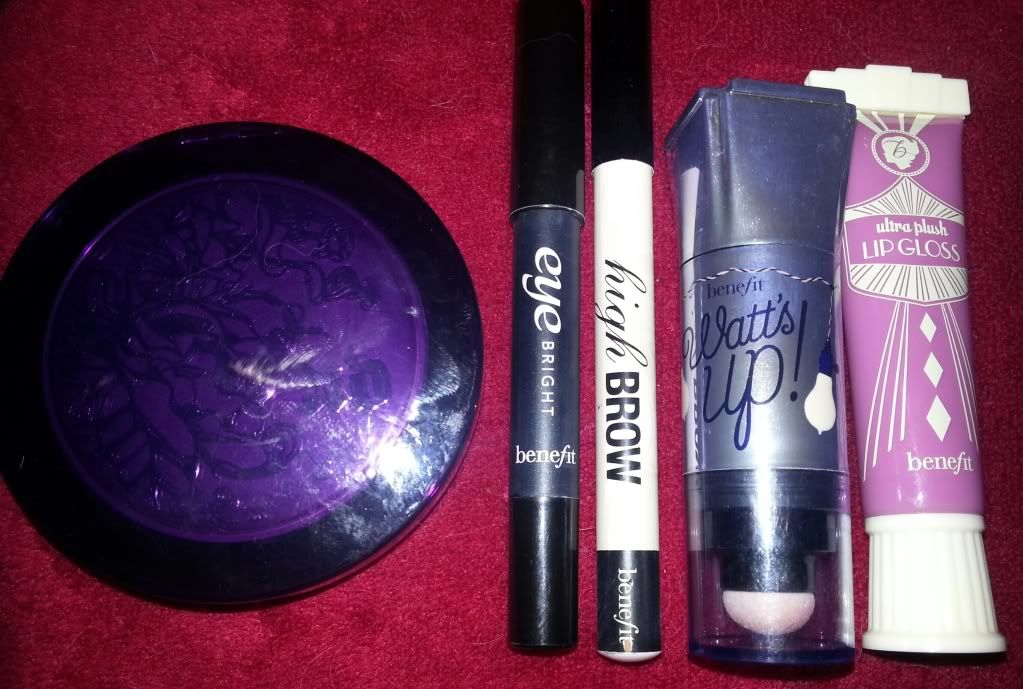 Total Cost = £282.99
I knew it was going to be bad haha, oh well at least I'm happy with pretty make up. I've seen worse though. The scary thing is that this isn't all the most expensive items in my collection.
Anyway this was fun, please share you totals with me ladies so I don't feel guilty on my own :-)
Jodie x